The power of networking for business growth has been well recognized even before the Internet took over the world. Building a good network allows individuals and businesses to develop contacts, enhance possibilities of increasing sales, finding new work and making a positive influence on the bottom line.
As a matter of fact, most businesses today consist of a department that is solely responsible to develop new businesses. In such a scenario, the internet age and the advent of social media surely made life easy for many business developers.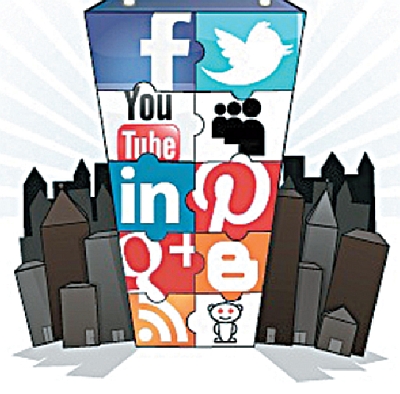 Today, it would be wrong to say that a business has not been able to benefit from the effective use of social media. Irrespective of the industry you belong to, there is always a social platform available for you out there that will you in achieving online growth and organizational success.
However, the power of social media has reached out in some industries more than others. Among those that have been able to truly leverage this tool to find success are-
The Film Industry – Whether you are an aspiring actor, a successful start, a director, a production house or the movie itself, you can have a Facebook page, an Instagram profile or a Twitter account that can be optimized to connect to a large audience. Today, a growing number of famous personalities choose to get active on such portals, display their real life details with an aim to connect to their fans and promote upcoming movies.
The Fashion Industry – One cannot overstate how important social media has become to the fashion industry. Today, fashion houses, designers, magazines and supermodels along with internet marketing firms post pictures of latest designs and trends with the hope to tempt potential customers in showing interest. Social platforms are also well used to forecast fashion trends, consequently securing future sales.
The Music Sector – One can only imagine with YouTube and MySpace have done to the music industry. Posting mixes, jams, posting videos and finding new talent online has all become an industry norm in today's day and age.

Also, the music industry has been able to reach out to its audience in a cost-effective manner only due to the advent of social media platforms.
The Television Industry – Whether you want to tempt your audience with a sneak peek into an upcoming episode, or you wish to set a contest live and invite viewers to vote for their favorite talent; with social media, the television industry has been take viewership engagement to a whole new level.
The Food Industry – Whether you want to announce the opening of a new restaurant, a change in the menu, an upcoming food festival or a new dish, Twitter, Facebook and Instagram offer to your food business the perfect platform. An increasing number of mobile food trucks around use Twitter to announce its location to its followers on a daily basis.
The Recruitment Sector – With tools such as LinkedIn gaining tremendous acceptance, professional networking for hiring new talent has become a lot easier. Social media also helps employers do a simply background check on all its potential recruits.
The Gaming Sector – By connecting your gaming application with a popular social media network allows the gaming sector to create a sense of friendly competition. This has resulted in a large number of users getting more and more addicted to online gaming. By giving games a social angle, this sector has been able to change its dynamics in unimaginable ways.